Hydrogen refuelling stations provide gaseous hydrogen (H₂) at very high pressure and very low temperatures at H₂ filling stations. The monitoring of the systems serves to
detect deviations of the operating parameters from the target values to prevent failures,
record almost all operating parameters,
detect error causes and
provision raw data for benchmarking and reporting.
ENDA developed and commissioned such a monitoring system for H2 MOBILITY, the largest operator of H₂ refuelling stations in Germany and Europe.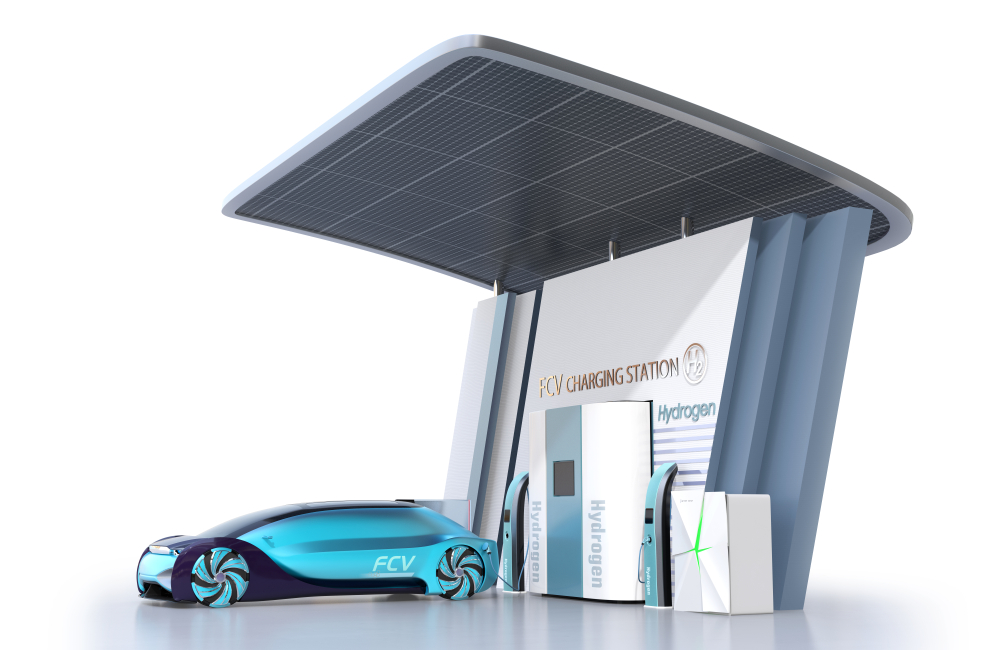 In this process, decentralised industrial microcomputers are used to transfer the signals with the values of the operating parameters from the system control and transfer them in short intervals to a time series database and a relational database. From there, the data is made available in a web application developed by ENDA and an app for the continuous monitoring of all H₂ refuelling stations.
Currently, 90 H₂ refuelling stations in Germany are monitored with this system. The values of approx. 75 to 400 technical parameters are recorded in each case. Currently more than thousand values are transmitted and recorded per minute.
In the meantime, the systems for monitoring and maintenance have been fully developed, and the client has contracted out the operation to someone else.